Harriet Silverman Small Grants Fund Supports Small Organizations Expanding Access for Women and Girls
 The Women's Foundation of Southern Arizona (WFSA) has awarded $10K in funding between two Arizona non-profits from the Harriet Silverman Small Grants Fund. 
 Arivaca Action Center and Southern Arizona Adaptive Sports will each receive $5,000 in funding to support their mission of expanding access to essential services helping women and girls in Southern Arizona.  
 "Throughout the past year, local women have been reaching out to us to find ways to stay healthy, connected, and improve their quality of life," says Arivaca Action Center's Board President Gloria Williams. The grant will enhance a wellness program targeting Arivaca's senior population, including funding for a facilitator and equipment. The funding will also support the Early Learning Center, which provides high-quality early childhood education for Arivaca families.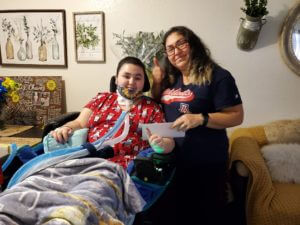 Mia Hansen, Executive Director of Southern Arizona Adaptive Sports (SAAS), shares that this award supports the expansion of their Living and Thriving program and their growing population of women and girls involved with adaptive sports.  
 "This allows us to keep fueling our women and disability-led programs so we can continue to provide free and low-cost services to the community we serve," says Hansen. The Living and Thriving program provides educational workshops that help people embrace life with a disability, overcome barriers, and advocate for social change. 
 WFSA has awarded over $60,000 in funding over 6 years from the Harriet Silverman Small Grants Fund. Silverman is one of the WFSA founders and remains an active and engaged participant in WFSA grant-making and advocacy. The fund will open again for applications in January 2022.