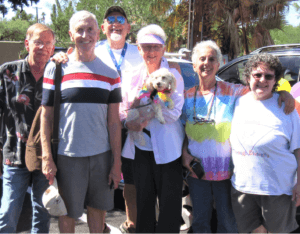 Unidas, the award-winning after-school teen program run by the Women's Foundation of Southern Arizona (WFSA), has awarded $5,000 in funding to Southern Arizona Senior Pride, a community organization dedicated to serving the LGBTQ+ community.  
The award, generously sponsored by Buffalo Exchange, allows Southern Arizona Senior Pride to deliver programming to older adults and people with disabilities who are isolated or homebound.
Unidas participants, ranging in age from 14-18, navigated an extensive selection process that included community dialogue and interviews that guided their philanthropic decision. 
 WFSA's Director of Program Engagement, Desiree Maultsby noted that the Unidas teens were inspired by Southern Arizona Senior Pride's commitment to diversity. "We know that representation matters at all stages of human development. The stories shared regarding the unique social and emotional services provided to this population of our community truly spoke to the hearts of our Unidas participants," said Maultsby.  
The funding allows for increased capacity for the Community Cares Program-Tucson. Southern Arizona Senior Pride Executive Director Lavina Tomer shared that they've seen an increase in the need for social support over the past year and these additional funds will help to expand their reach for people experiencing isolation. "Thank you, young philanthropists, for acknowledging the importance of supporting older adults in the LGBTQI+ community," said Tomer.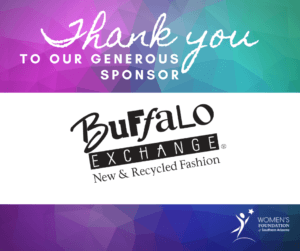 This unique approach to grant-making empowers young women to gain leadership skills and connects them with social issues, local non-profits, and like-minded peers at an important stage in their adolescence.  
Buffalo Exchange is a nationwide resale fashion retailer founded in Tucson who has pledged continued support of WFSA's Unidas program as part of their philanthropic practices. They have raised over $80,000 for various Southern Arizona organizations since 2015.