Women's Foundation for the State of Arizona

A

nnounces

Five

Annual Grant

ee Partners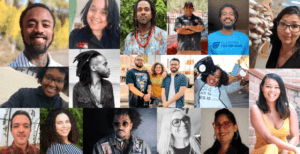 The Women's Foundation for the State of Arizona today announced five nonprofit recipients of grants in Southern Arizona.
This year, WFSA is investing $325,000 in these grantee partners with a three-year renewable commitment totaling up to $975,000. Each of the five grantees is receiving $65,000 this month.
The Foundation, which changed its name in October of this year to reflect its expansion to serve the whole state, is focused on equitable and community-centered grantmaking. WFSA's unique grantmaking model of unrestricted and renewable grants positions organizations to thrive and can help meet the needs of organizations serving women and girls in Arizona.
Throughout their 30-year history, WFSA has invested $4.5 million in more than 300 organizations through its annual grants program in Southern Arizona. Earlier this month, WFSA also announced $325K in funding for the recipients of their inaugural Women & Girls of Color Fund, WFSA's first statewide grant and Arizona's first grant dedicated to organizations led by and serving women and girls of color. WFSA's CEO reiterated the organization's continued commitment to and investment in Southern Arizona in light of their expansion.
"We are very proud of our philanthropic roots in Southern Arizona and are committed to continuing and growing our investment in the region. The newly selected annual grantee partners are committed to the health, equity, and prosperity of entire generations of communities right here in Southern Arizona," said Dr. Amalia Luxardo, WFSA CEO.
2021 Annual Grant Cycle Grantee Partners