29th Annual WFSA Luncheon
We invite you to build community with us.
The Annual WFSA Luncheon is back this Spring and virtual once more!
This year's luncheon takes place over the lunch hour on April 12th, 13th, and 14th and is centered on the theme of 'Women Thriving'. Join us to create an Arizona where women and girls of all identities thrive.


Ticket Information
$100 for three day all-access pass (until March 31, 2022)
$125 for three day access pass (after April 1, 2022)
$40 individual day access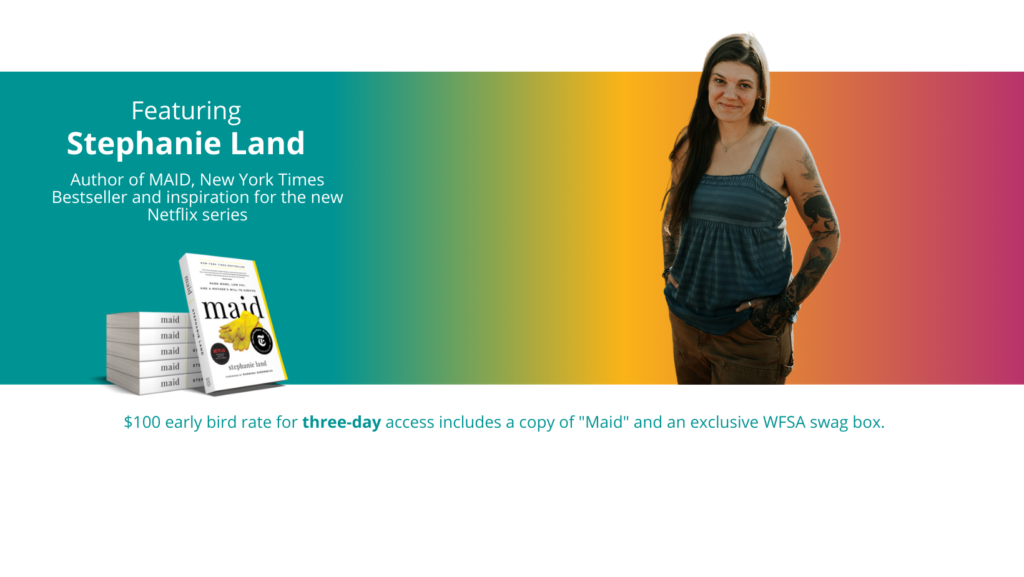 Presenting Sponsor

Gold Sponsors
Cox Communications
Tucson Local Media
Southwest Airlines
Silver Sponsors
TMC Healthcare
Pima Dermatology, P.C.
Desert Diamond Casinos
Bronze Sponsors
The Temp Connection
Tucson Subaru
AFP Southern Arizona
Crest Insurance Group
William Blair
Sarah Simpson
Intermountain Centers for Human Development
Focus HR
Planned Parenthood Arizona, Inc.
Melody Robidoux
Northern Trust
Snell & Wilmer, L.L.P.
BeachFleischman, PLLC
If you are interested in becoming a Luncheon sponsor, click here.